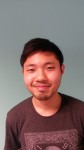 So Takao
Based at: Imperial College London
MPE CDT Aligned student

Supervisor: Darryl Holm

Research Interests: Point Vortex Dynamics, Turbulence, Geophysical Fluid Dynamics, Stochastic Analysis, Symmetry and Reduction in Hamiltonian and Lagrangian Systems, Differential Geometry

Research Project: My current research ideas lie at the intersection of 2D point vortex dynamics and geometric mechanics. Firstly, my idea is to explore a stochastic theory of the motion of point vortices based on the recent work of Holm (2015) on deriving stochastic fluid models using techniques from geometric mechanics, in order to help understand the phenomena of vortex crystal relaxation in 2D turbulence of inviscid fluids. Vortex crystal formation has been observed repeatedly in experiments on magnetized electron columns, which is governed by the same equations as ideal fluids, and in numerical simulations of point vortices, but their formation process is not completely understood. Modelling the weak background vortices as noise may help us give insight to this formation process. Secondly, I am thinking about controlling the motion of point vortices on a curved surface (sphere, paraboloid, etc) by rigid body motion. This can be seen as a generalisation of for instance the motion of point vortices on a rotating sphere.